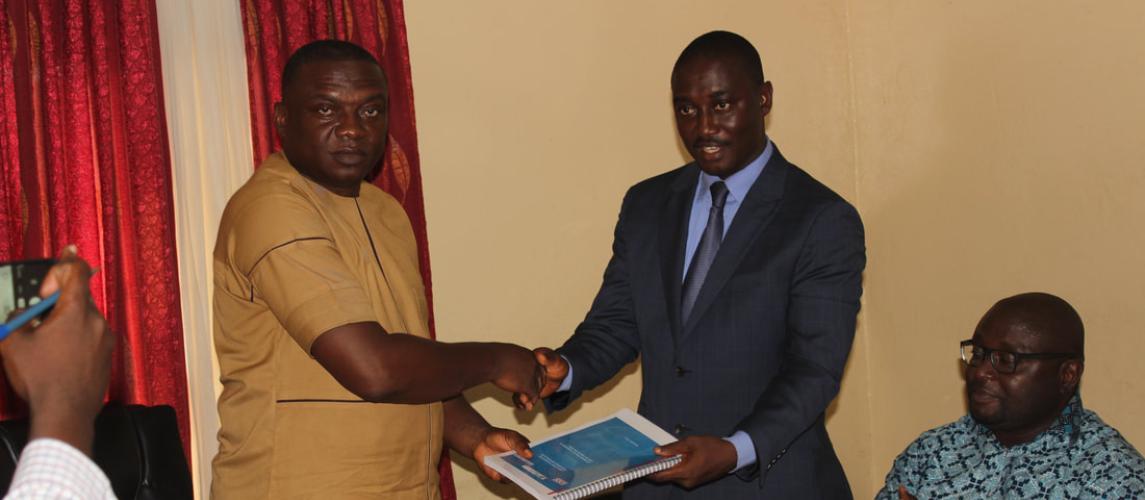 Concession coordinates for Agriculture, Forestry and Mining
The Multi-stakeholder Steering Group of the Liberia Extractive Industries Transparency Initiative (LEITI) has termed as a huge relief, the recent decision of the EITI board to lift the temporary suspension on Liberia.
The EITI Board suspended Liberia in September 2018 due to its failure to publish EITI Reports for 2016/17 and 2017/18, 2019 Annual Work Plan, and 2017/18 Annual Progress Report. The Board reiterated its decision in mid-2019 due to delays in publication of the 2017/18 EITI Report, 2017/18 Annual Progress Report, and 2019 Annual Work Plan.
In a statement released in Monrovia recently, the MSG extolled all stakeholders especially the President of Liberia, H. E. Dr. George Manneh Weah and his government for the expressed commitment to making the EITI process workable and fully operational in Liberia.
The release further quotes the MSG as appealing to the President to continue his unflinching support to the full implementation of the EITI process in Liberia as the Country continues to make strides of historical significance to the global community. The Body, however, reminded itself that the lifting of the suspension comes with a huge task as Liberia's Second Validation is now slated for July 1, 2020, just four months away. "The MSG must now reinvigorate itself for this task and all others." The statement noted. The EITI Board effective March 6, 2020, lifted the temporary suspension on Liberia after the Country compliance to the provisions of key documents before the deadline.