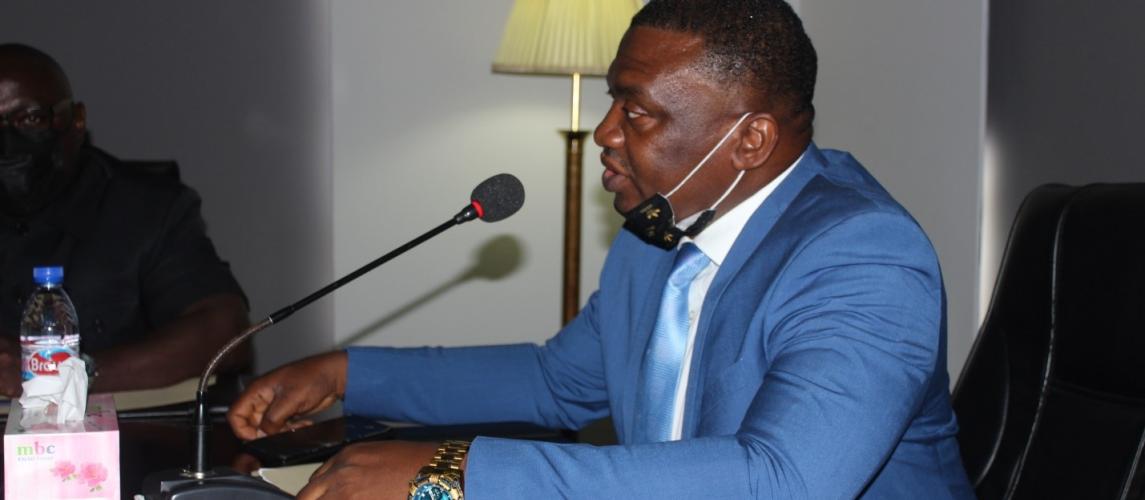 'LEITI is Vital; We Will Continue to Support…' GOL Pledges Unflinching Support as New MSG Takes Seat
As new members of the Liberia Extractive Industries Transparency Initiative (LEITI) Multi-stakeholder Steering Group (MSG) sets in motion with a two-day orientation, the Government of Liberia (GOL) has expressed its willingness to provide the necessary support for the implementation of the Extractive Industries Transparency Initiative (EITI) in the Country  
"The LEITI is a vital institution, and this government will continue to provide the necessary support to get it where we all want it." T. Ojuku Nyenpan, Assistant Minister for Revenue and Tax Policy at Liberia's Ministry of Finance and Development Planning (MFDP), proxied for MFDP's Minister Samuel D. Tweah Jr., stated at the two-day event.
Minister Nyenpan further praised the Secretariat for the level of work it has done relatively quickly to get it where it is given its difficulties. "We stand ready as a government to give LEITI budgetary support to move this vital process forward." He concluded amid applauds from a fully seated MSG Body.
Earlier, the Chairman of the group, Forestry Development Authority's Managing Director C. Mike Doryen, who served the last MSG, recounted the commitment of the past MSG and challenged his colleagues, especially newcomers, to consider their appointments as a civil duty to Liberia in its drive to harness the extractive resources for the benefit of all transparently.
In his remarks, LEITI's Head of Secretariat, Jeffrey N. Yates, recommitted the unwavering support of his staff to the workings of the MSG in the interest of the Country. He admonished the Body to continue to support the Secretariat as the Country prepares for validation in January 2022.
Aimed at orientating new members on the MSG Policy Manual and the LEITI Act, the two-day event also saw the approval of an updated communications strategy, a resolution adopting an open data policy for the EITI implementation in Liberia, and the signing off of the MSG Policy Manual.
Members of the MSG collectively pledged to work collaboratively for transparency in the natural resource sector. The two-day event brought together all recently appointed members of the Multi-stakeholder Steering Group.